First of all.....YAY!!! I got my header back to what it's supposed to look like. After Blogger's auto-sizing change last week, I thought my header was a gonner. But thanks to a lovely tutorial at
Testing-Blogger-Beta
I figured out how to get my page looking pretty again. I'm just so thankful !
Ok well I just wanted to post a very Merry Christmas to everyone. I send you all blessings during this very special season.
I'll be very busy for the next few days, but hope to get one last entry for 2007 up. I want to do an overview of where God's taken me in 2007. I encourage everyone to sit down and take the time to do this. It's a great time of self-reflection and can help you focus on areas to work on for next year.
Ok I'm off to bed now (it's 3am yikes) cause I only have a few more hours till I have to get up for church.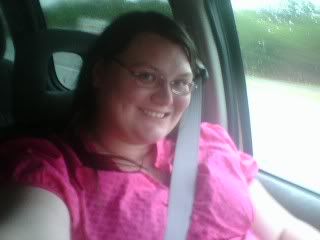 ~*Melody*~
P.S. If you haven't already or lately, check out my other blog at Creative Radiance for details about all my latest creations. Soon I'll be posting pics of all the Christmas presents I've been working on and sneek peeks of future projects for Etsy.